OFSTED
Please see below for our most recent OFSTED report.
As you will see, the school was last inspected in 2011 and judged as 'outstanding'.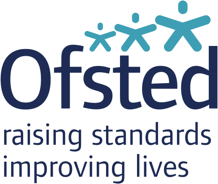 However, we do not rest upon our laurels and as Headteacher, I have been keen to engage with the Local Authority, other schools locally and nationally, national level School Improvement Advisors and the Diocese to ensure we regularly, accurately and rigorously self-evaluate provision at our school to continuously improve and get better and better! I also regularly share our school priorities with parents at the half term Parent Forum meetings and am happy to discuss these with parents at any time.
As a leadership and governor team, we have a robust monitoring schedule and continually review our curriculum and provision through lesson visits, book looks and talking to the children about their daily lived lives in our school. We use this to adapt our self-evaluation and inform our school development plan.
Every year we ensure we have external reviews of our provision to ensure we are being the best we can be.
I really believe that our focus needs to be about being a great school for the children here now. As a prospective/ new parent, the best way to see this is to come and see the school in action and meet with myself as Headteacher and my team.
Ruth Lewin
Headteacher